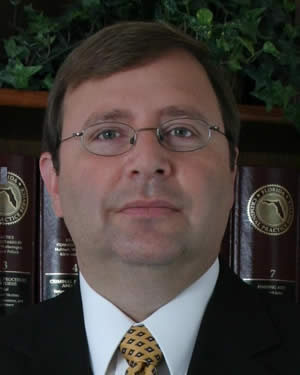 James Hope is Board Certified by the Florida Bar as a Criminal Trial Specialist, and has been practicing criminal law in Tavares, Florida, since 1987 -- over 28 years.
From 1987 to 1993 he served as a Assistant State Attorney (Prosecutor) in Lake County, developing experience in criminal matters at all stages of litigation and held supervisory responsibilities at the Juvenile, Misdemeanor, Felony and Capital Post-Conviction Relief levels. In fact he has fought more than triple the number of Felony Jury Trials required for initial Board Certification -- right here in Lake County.
The Florida Bar has stated:
"Certification is the highest level of recognition given by the Florida Bar for competency and experience within an area of law."
"In Florida, only board certified lawyers are permitted to refer to themselves as "experts" or "specialists". Board certified lawyers are legal experts dedicated to professional excellence who have met vigorous standards for experience and professionalism."
"Board certification recognizes attorneys' special knowledge, skills and proficiency in various areas of law and professionalism and ethics in practice."